In association with Black History Year, we were pleased to present a screening of Chocolate Babies.
In 1997 Stephen Winter released his debut film, Chocolate Babies, a vibrant, political, funny and heart-breaking film about activism and the AIDS epidemic. In Winter's film a group of "black faggots with a political agenda" take on a group of conservative New York politicians in a battle for AIDS treatment.
Filmmaker Rabz Lansiquot introduced the film – sharing what makes Chocolate Babies such an important piece of work and what it means to them as a filmmaker.
You can find out more about the event here.
To find out more about Black History Year check out the blog.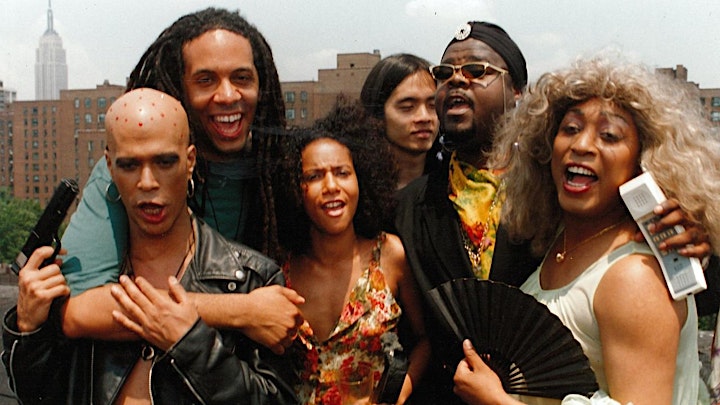 Rabz Lansiquot
Rabz is a filmmaker, programmer, curator, and DJ. They were a leading member of sorryyoufeeluncomfortable collective from its inception in 2014, and now work alongside Imani Robinson as Languid Hands, who are the Cubitt Curatorial Fellows for 2020-21. Rabz was Curator-In-Residence at LUX Moving Image in 2019, developing a public and educational programme around Black liberatory cinema. Their first solo exhibition where did we land was on view at LUX in 2019. They have curated film programmes at the ICA, SQIFF and Berwick Film & Media Festival, were a programme advisor for London Film Festival's Experimenta strand in 2019, and currently programme for Sheffield Doc Fest. Rabz is also training to deliver workshops in Super 8 and eco-processing at not.nowhere.